Your Event
Would you like Mary to speak or train at your event? You can request:
A training event or workshop, in-house or on-line.
Mary to speak at your corporate function, industry conference or chapter
To inquire about events please Contact Us.
Past Events
PMI Atlanta Chapter: The Culture-Centric Approach to Data Governance
March 28, 2018
Enterprise Data World: The Culture-Centric Approach to Data Governance
April 24, 2018
http://enterprisedataworld.com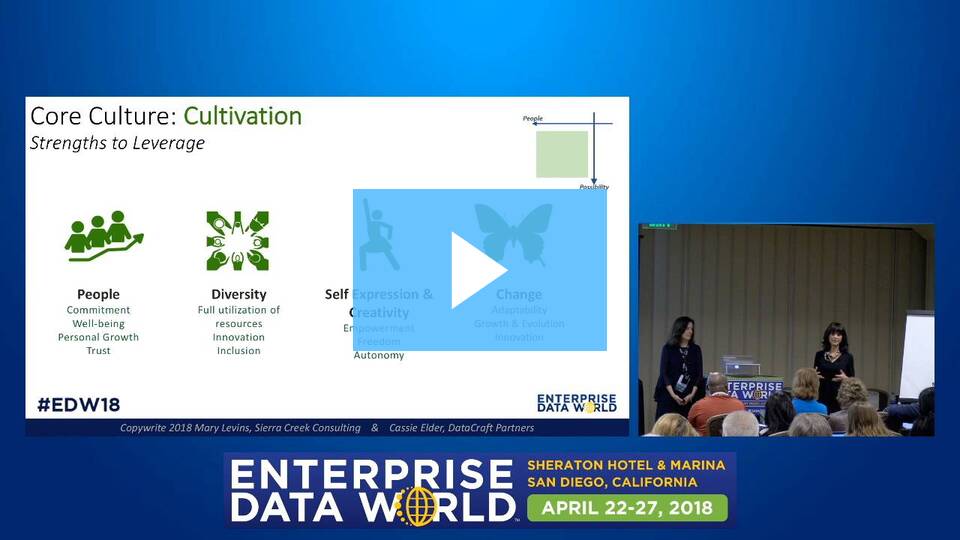 The Right Data Governance for Your Organization's Culture – DATAVERSITY
TAG Data Governance: Introduction to GDPR
March 9, 2018
Sierra Creek Consulting is participating on this expert panel discussion to provide foundation knowledge around GDPR (General Data Protection Regulation).
What is GDPR?

Why is GDPR important?

How are companies addressing GDPR?

GDPR Timelines/Challenges
DAMA GA: Turning Text into Gold
September 14, 2018
Making it Happen – Sierra Creek Consulting is sponsoring this great event with Bill Inmon for the Data Management Association of Georgia.
TAG (Technology Association of Georgia): Data Governance 101
February 8, 2017
SIM Atlanta: Data Governance in a Big Data Environment Panel
March 31, 2015
DAMA Georgia: Mastering Master Data
This presentation shares the original data management and data governance capability model developed by Mary Levins in 2013 and leveraged by many industry models.